Join us for a sweet evening of Entrepreneurial conversations 
       and ice cream tasting!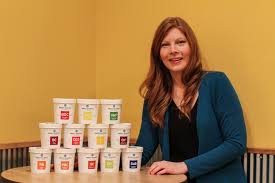 Ashlee Olds will share her Sweet Science Ice Cream with you 
and tell the story of how she started….
…I heard something about an obscure warehouse?
WHO: Seasoned & emerging entrepreneurs
EXCHANGE: Stories, Information, Ideas, Advice & Resources
ADMITTED: Entrepreneurs by invitation only
RSVP: You MUST register for this event, space is limited
  and we want to be sure we have enough ice cream!
Ice cream will be available for purchase if you find something you like
The Tea Bar will be serving artisan-crafted Chinese teas


 Come and enjoy the unique tea house atmosphere created
by Founders Lily &  David Duckler

 Live music by Colton Mollerud